The Efficient Administrative Assistant – VIRTUAL COURSE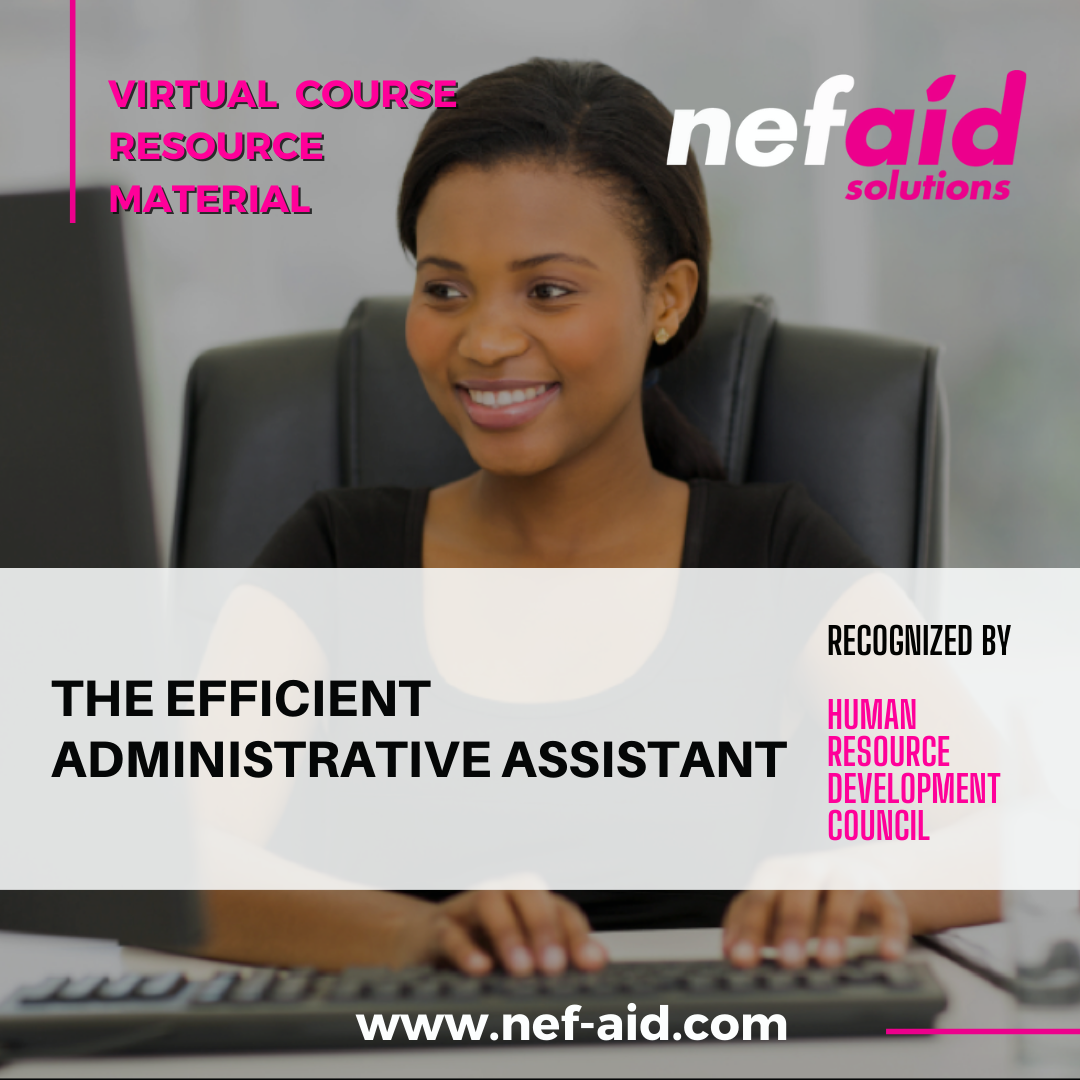 About Course
Whether working your way up the career ladder or running your own business, An Administrative assistant course could help you take that next important step.  Effective and efficient office admin lies at the heart of every successful organization.  By improving your business admin skills and expertise, you stand every chance of boosting your long-term career prospects.  As an administrative assistant or executive PA, you are responsible for a variety of clerical and organizational tasks necessary to keep your employer's business running in an efficient, organized way.
Most importantly, a good attitude and a positive mindset is the key to success and it enhances the overall workplace environment.
Show More
What Will You Learn?
Communicate clearly, confidently and assertively.

Touch Typing Skills - Beginner level

Describe the importance and practice of good organizational skills.

Improve your organizational skills.

Manage your time more effectively and how to prioritize tasks in the workplace.

Effective TO DO LIST - Daily Focus Planner

Records and Filing Management

How to effectively manage an executive calendar

Calendar Management Tips

Software tools to help you become more efficient.

Enhance your business writing skills.

Recognize the importance of verbal and non- verbal communication.

Identify different types of essential administrative soft skills.

Recognize how to use appropriate email and phone etiquette.

Managing meetings
Course Content
Module 1 – A communication primer How well do you communicate?
Zoom Class – EAA Evening Session 1 – 16-08-2023

Zoom Class – Make Up Session

Assignments Example – How to submit assignments

Communication

Introduction to Keyboarding

Start Touch Typing Practice
Module 2 – Professional Business Writing
Module 3 – Getting Organized
Module 4 – More Organization Recap and Assessment