Stop Smoking
About Course
This course is designed to help you restore the much-needed quality of life by employing natural remedies and the eight laws of health as also known by the acronym NEWSTART: Nutrition, Exercise, Water, Sunshine, Temperance, Air, Rest, Trust in Divine Power.
Description
STOP SMOKING PROGRAMME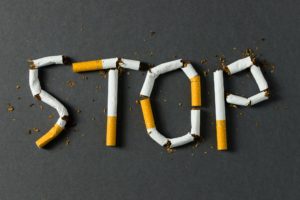 Drug detox can be incredibly uncomfortable.  Because the body is going through some significant changes when coming off of drugs, it is important to try to nourish it the best you can.
Detox is a different process for everyone, but it is possible that certain foods can aid in the comfort level, and the amount of time it takes your body to bounce back when coming off of drugs.
What works?
Treatment is more effective if the client is willing to engage
Intervention is better than nothing
Make your own choice, not just to please the facilitator
Be open and motivated to change.
The Negative Nutritional Impacts of Drugs and Alcohol
Drugs and alcohol won't provide the best nutritional value to your diet.  According to the National Institute of Alcohol Abuse and Alcoholism, Alcoholism is known to impair your body's digestive enzymes as well as its control over glucose levels, among multiple other nutritional deficiencies.  Opioid abuse may also result in slower digestion that can lead to constipation.  Many stimulants often lead to eating disorders as well as create negative side effects like insomnia, anxiety and malnutrition.
Performing a Full-Body Cleanse
There is no way to completely avoid toxins. There are simply too many sources – contaminants in food and water, junk food, stress, second-hand smoke, vehicle emissions, pesticides, pollution, etc. Maintaining a diet high in detox foods is one of the best ways to maintain overall health. However, with even the best diet, toxins creep in. I recommend performing a full body cleanse at least twice a year. You can boost your cleansing efforts by following the Body Cleanse Diet. The first step to any full body detox is a thorough colon cleanse.
What Will I Learn?
To define substance use and abuse
To define substance dependency
A step by step journey to take as an individual to quit smoking and other addictions
1. THE VALUE OF LIFE
Welcome & how to navigate the course
The value of life
Substance Abuse and Dependency
What causes addiction?
What can we do to improve?
10. TRUST IN DIVINE POWER
About the instructors
Ms. Lillian Medupe-Mbhamali  -  Wellness Coach Experience: . Trained for herbalism and nutrition at Nature's Choice in 1994 -  (S.A.) . Opened and operated a health kiosk  -  eSwatini (then Swaziland) . Had a half-page column to write articles on Wellness on Swazi Weekend Observer for two years. . 5 years of experience working at the World Health Organisation (Swaziland) as secretary to the WHO Resident Representative. . Secretary to assistant WHO Resident Representative in Botswana (temporal) . Has experience as Health Director at Motswedi Seventh Day Adventist church. . In Botswana I worked with Ark & Mark Trust on several occasions during rehabilitation camps at Motlhabaneng (Bobonong region).   . Trained by MEET Ministry (Dr. Jackson)  -  U.S.A.Trained by Living light  -  U.S.A. . Trained by Complete Health Improvement Programme (CHIP) - Australia My work with Ark & Mark is usually to write a therapy menu for the campus for ten days.  I explain the benefit of every ingredient to the campus.  I teach them the eight laws of wellness also known by the acronym NEWSTART and make sure they apply them.  I mix the famous  "Stop Smoking Juice" that help the campus to recover quickly from withdrawal symptoms. The chief gave testimonies of how this programme has reformed members of his community.  The then Member of Parliament for Bobonong was amazed at the results of the programme.  Parents and family members also testify.  As a Wellness Coach, I have had the privilege of facilitating Wellness Programmes to different organisations.